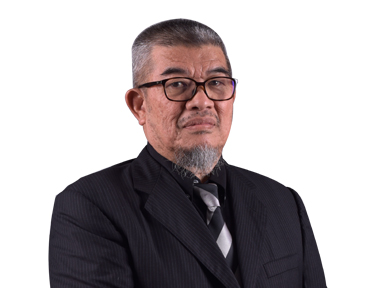 DEAN'S MESSEGE
Praise be to Allah of the Most Gracious, the Most Merciful. Peace and blessings be upon the great Prophet Muhammad s.a.w. and his family members.

Assalamualaikum Warahmatullah and peace be upon you.

The highest esteem and praise of Allah swt. Congratulations and congratulations to all students who have successfully entered UniSZA as a place to continue studying. With UniSZA aiming to become an internationally brilliant university, the faculty always strives to strengthen and equip students with outstanding academic achievement. The faculty is also always ready to assist students in achieving academic excellence and forming a good personality. Excellence and skill in the field of knowledge can only be obtained through a diligent effort and has a clear goal as soon as it goes to the tower ivory.

Hence, start compiling steps, setting the strategy for achieving excellent achievement for religion, race and nation. Finally, hopefully the students will be able to fully utilize the existing opportunities as citizens of the Informational and Computer Computing.

Happy learning and good luck.

Wassalamualaikum.




Prof. Madya Dr. Ahmad Nazari Mohd Rose
Dean, Faculty of Informatics and Computing
Sultan Zainal Abidin University.